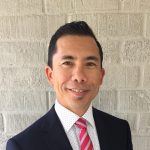 Designed by: BeBe Kidwell
Installers: California Wine Storage Team
Chateau 55 Wine Storage | San Diego, CA
WAREHOUSE CONTROLS CLIMATE AND SECURES WINE
C&SS delivers creative design-build and space planning solution that helps local wine storage company Chateau 55 secure 25,000 cases of wine, or 300,000 single bottles of wine, inside a massive, temperature-controlled cellar.
Historic San Diego Developers Create Ultra-Modern Wine Cellar
Chateau 55 Wine Storage was founded by the Clotfelter family. With a construction and property management background spanning decades, the Clotfelters were extremely capable of creating the highest quality wine storage facility possible – one that outclasses a home cellar and outperforms the current providers in San Diego – while altogether the family-owned business gives you a mom and pop feel. The brand new facility includes state-of-the art security systems, pharmaceutical-grade refrigeration technology, and high-grade modern construction materials.
Created a High-Density Wine Storage System Featuring Multi-Level Catwalks
As the popularity of wine grows throughout California, Chateau 55 was created to serve the needs of fine wine collectors and connoisseurs as well as local wineries and distributors. Chateau 55's primary objective was to renovate a warehouse building into a high-quality wine storage cellar designed to meet the exact conditions to properly store and age fine wine. After locating a great site for their facility in Sorrento Valley, Chateau 55 turned to Conveyor & Storage Solutions to execute a high-density system with fully secured lockers and overhead access.
Design/Build focused on Ease of Access, Security, Climate Control and Code Compliance
Conveyor & Storage Solutions partnered with Chateau 55 to evaluate a local warehouse's optimal space utilization. C&SS provided consultation and analysis to support Chateau 55 by determining storage capacity and capability of the unoccupied warehouse. C&SS examined building details including overhead clearances, sprinkler system design, fire access, egress and accessibility requirements for disabled, and any other potential challenges that would lead to delayed business operations or incur additional costs.
Using their extensive space planning experience and knowledge, C&SS provided a custom rack design to maximize Chateau 55's capacity. At the core, the two-level catwalk system nearly doubled the 6,000 square foot cellar while giving easy customer access from the polished concrete floor, up to the 20-foot high climate controlled ceiling. Stairways installed on both ends make traveling to your wine collection convenient.
For proper climate control, a variety of material handling equipment was integrated to provide ample airflow. While the custom racks defined the structure, the open-floor bar grating, metal staircases, wire grid shelving and other wire products created the separation of space.
To implement secured wine storage, C&SS leveraged its log-term relationship with WireCrafters to develop a custom solution, which combined small-to-medium lockers with large walk-in security cages.
With a strong commitment to safety and compliance, C&SS assured that all design and space planning solutions adhered to requirements and regulations for building codes, structural engineering in seismic Zone IV, and fire protection for high piled storage.
Project Delivered High-End Wine Storage with Modern Features and Rock-Solid Physical Security
Conveyor & Storage Solutions offered a state-of-the-art wine storage system that successfully supported Chateau 55 in achieving secured wine storage objectives, optimizing space, and delivering a high quality customer experience. An overview of positive outcomes includes:
Premier wine storage facility in San Diego


Capacity for 300,000 bottles


Perfect climate controlled environment


6,000 square foot catwalk system


Code compliance for public access

Protected Business Owners Valuable Wine Collection
Throughout this project, Conveyor & Storage Solutions demonstrated a commitment to customer-driven solutions with strong service delivery in the following areas:
Anticipation of Customer Needs


Expert Consultation and Building Analysis


Strategic Partnership to Support Success

Our clients are impressed with how well we are protecting their valuable assets, offering a variety of storage options, and consistently operating at a high level of customer service. C&SS' performance was stellar. Their professionalism, expertise and support contributed to our success.
– Derek Clotfelter | Owner of Chateau 55
Wine Storage Locker Pictures